Fuji Impact Wrenches FW-44~88 have 9-blade dual chamber motor and double clutch type impact mechanism.They are designed for giving high torque at low speed, which give the best characteristics for fast reliable and accurate tighte- ning. These models are provided with two types of lubricant in clutch part, FW-44PA~66PA and FW-44SA~66SA series are with oil (Oil Bath type) which features long service life and FW-44P~88P and FW-44S~66S are with conventional grease. Both series are suitable for self-tapping type soft joint.



Pistol Grip – Straight Models    Sq. 9.5 mm (3/8") ~ 12.7 mm (1/2")


  EX.Impact Wrenches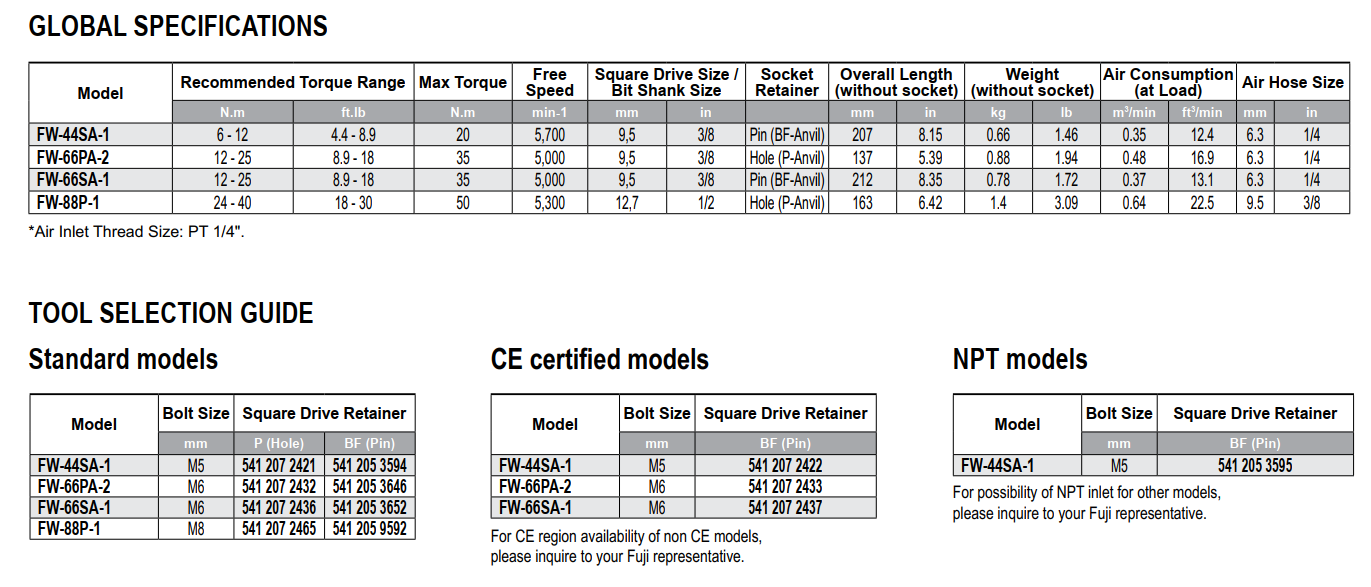 Fuji Impact Wrenches are suitable for various fastening and unfastening operations. The combination of high torque and fast run down minimise operator fatigue.


SMALL SIZE PISTOL GRIP MODELS     Sq. 9.5 mm (3/8") ~ 12.7 mm (1/2") ~ 15.9 mm (5/8")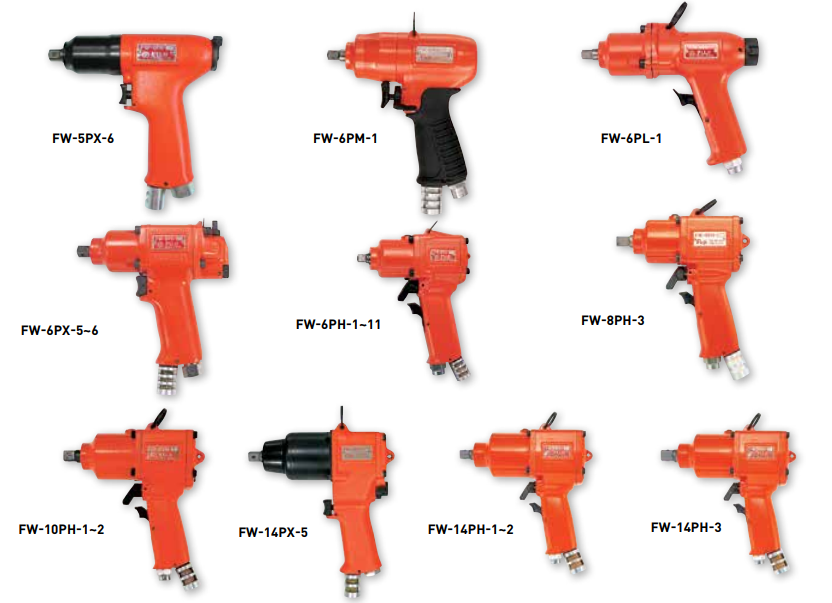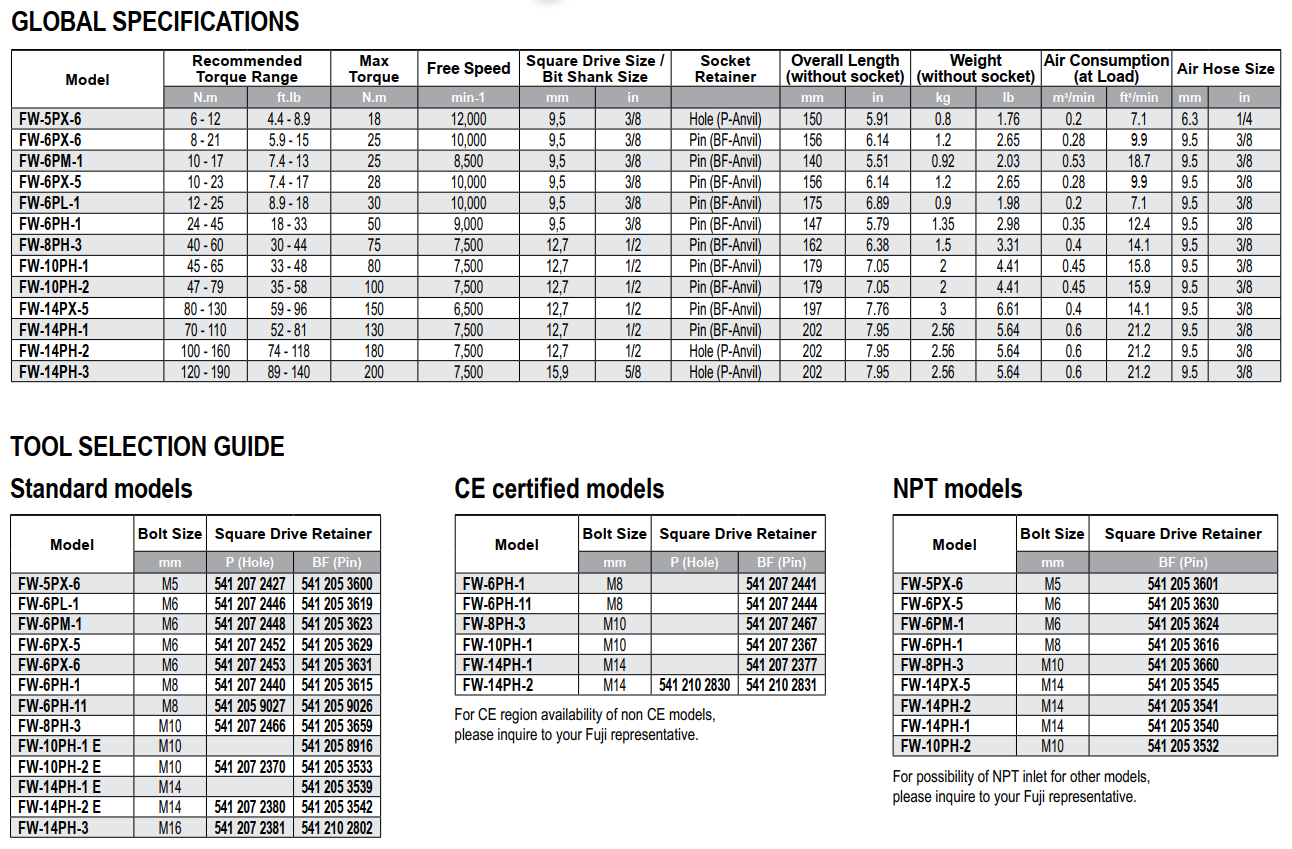 SMALL SIZE STRAIGHT, ANGLE HEAD MODELS     Sq. 9.5 mm (3/8") ~ 12.7 mm (1/2")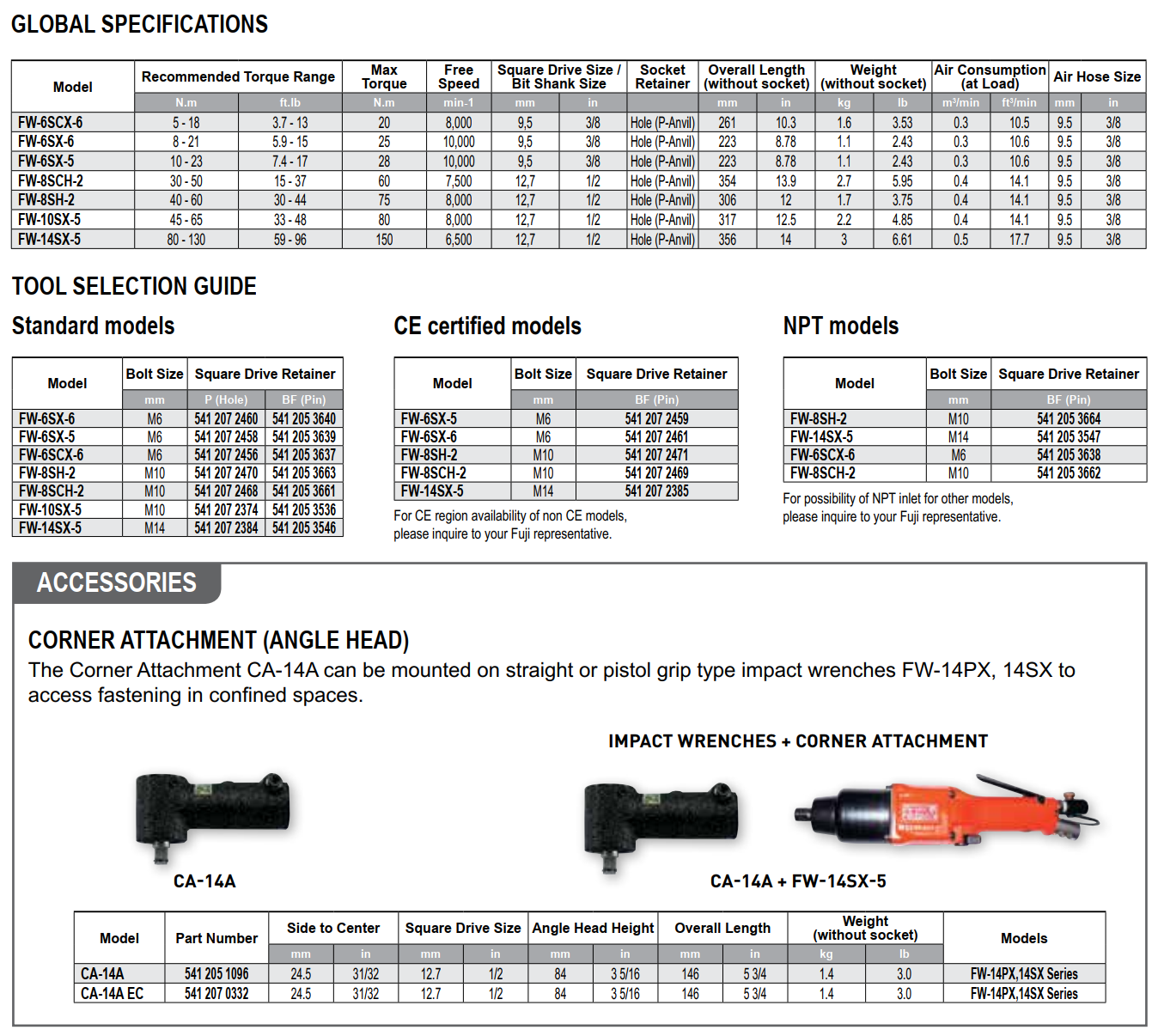 MEDIUM SIZE STRAIGHT MODELS    Sq. 19 mm (3/4") ~ 25.4 mm (1") ~ 31.8 mm (1 1/4")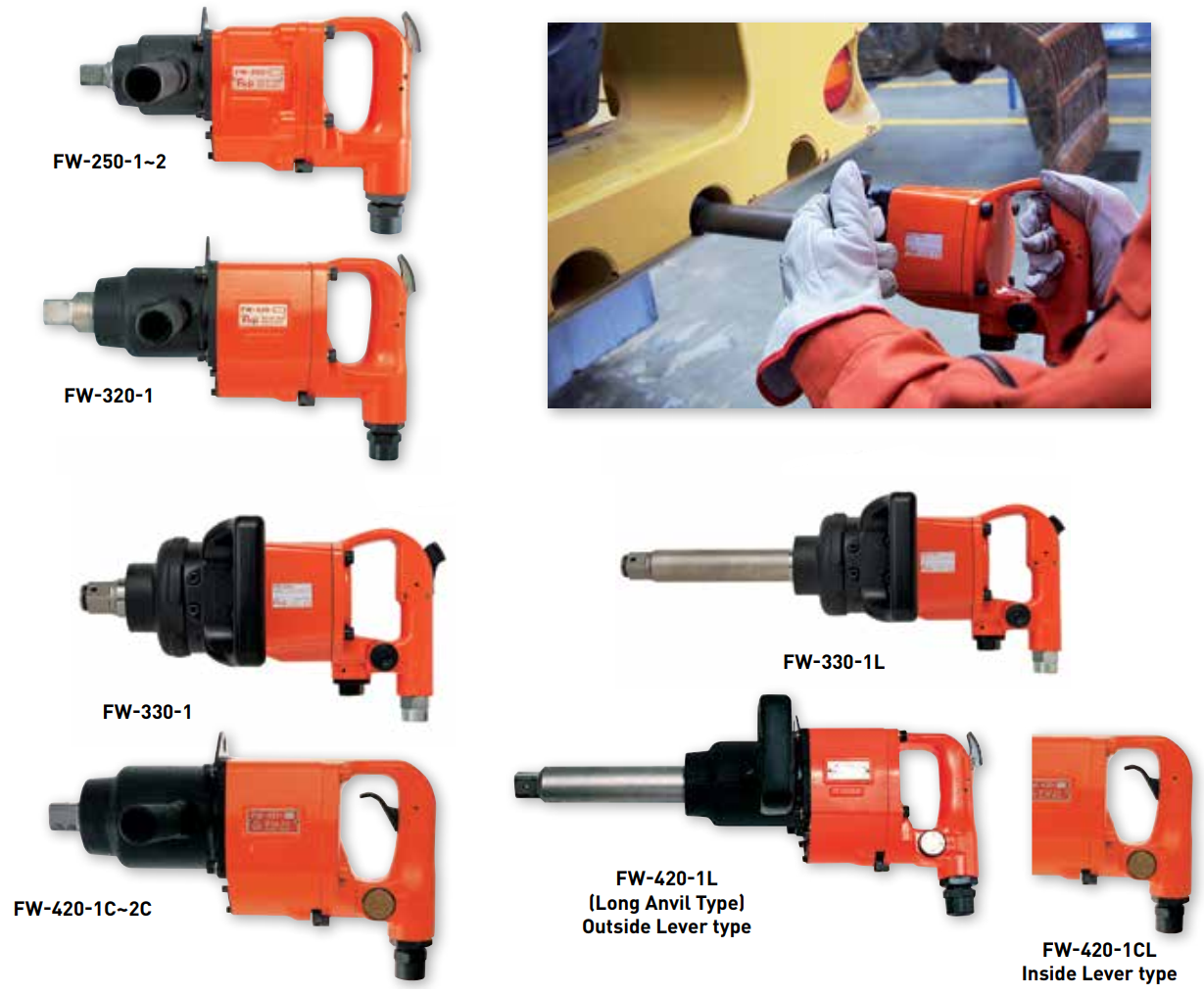 MEDIUM SIZE PISTOL MODELS   Sq.19 mm (3/4") ~ 25.4 mm (1")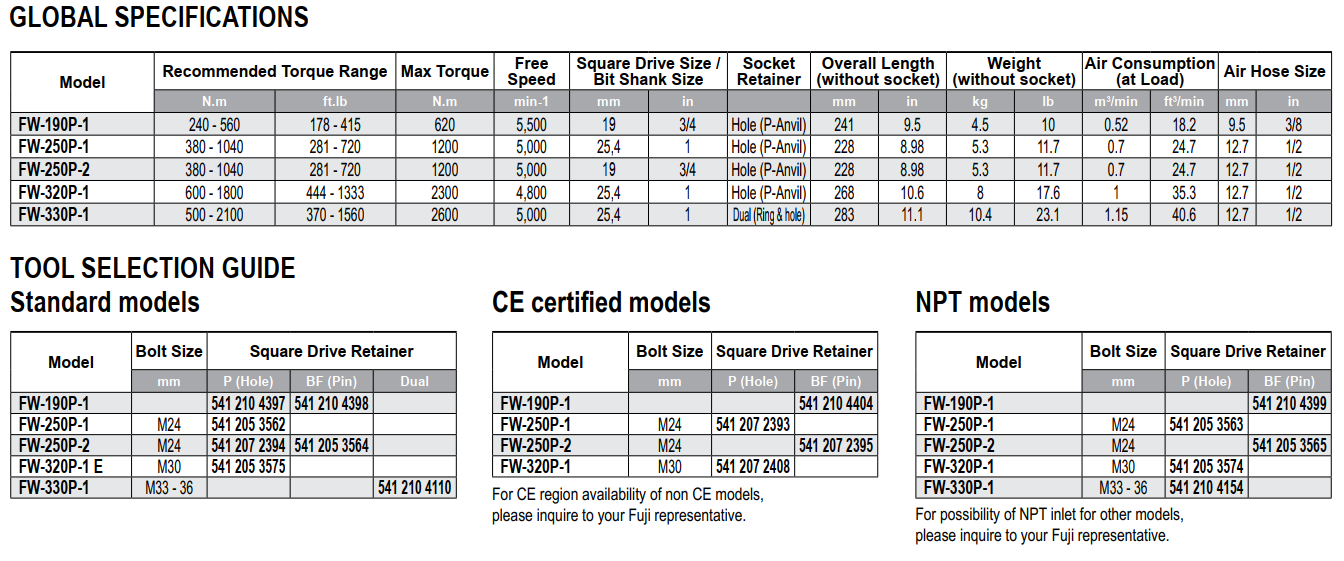 HIGH TORQUE SUPER HEAVY DUTY MODELS  Sq. 38.1 mm (1 1/2") ~ 63.5 mm (2 1/2")