PERCUSSIVE TOOLS

Fuji offers 3 variants of flux chippers with different removal rates.
They are ideal for various removal operations; light chipping, carving stone, scaling, removing paint, rust, weld flux and light fins from castings. FCH-25B offers a "blow" function which is ideal for blowing particles away from the work piece.

FLUX CHIPPERS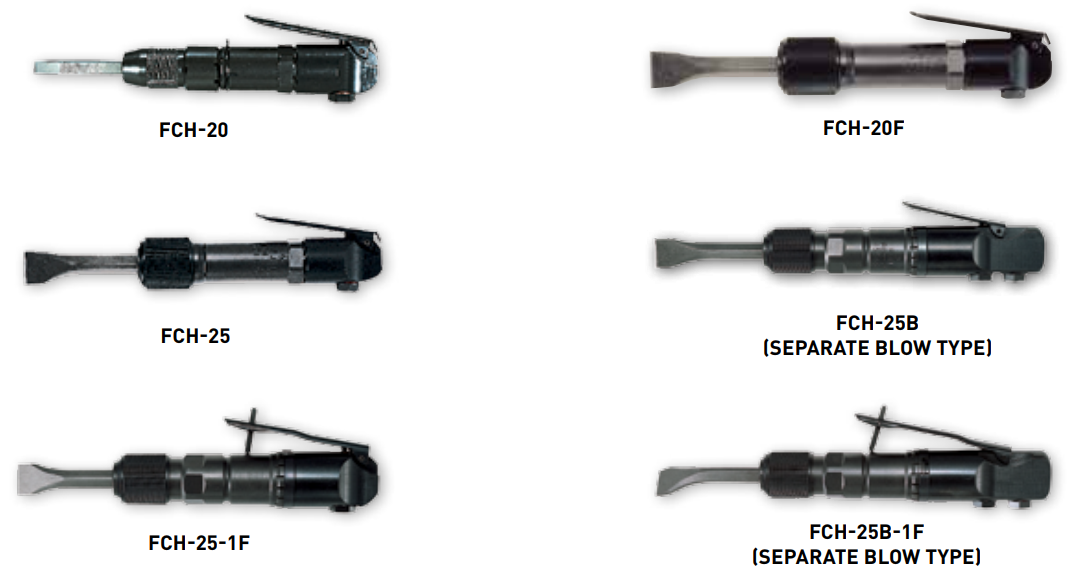 LIGHT HAMMERS

Fuji light hammers provide a controllable impact for rivetting to reduce the effect of work hardening of the rivet or damage to the surrounding metal. These tools are easily adapted to perform other operations, such as cutting, ripping, shearing, punching and gouging with suitable chisels fitted.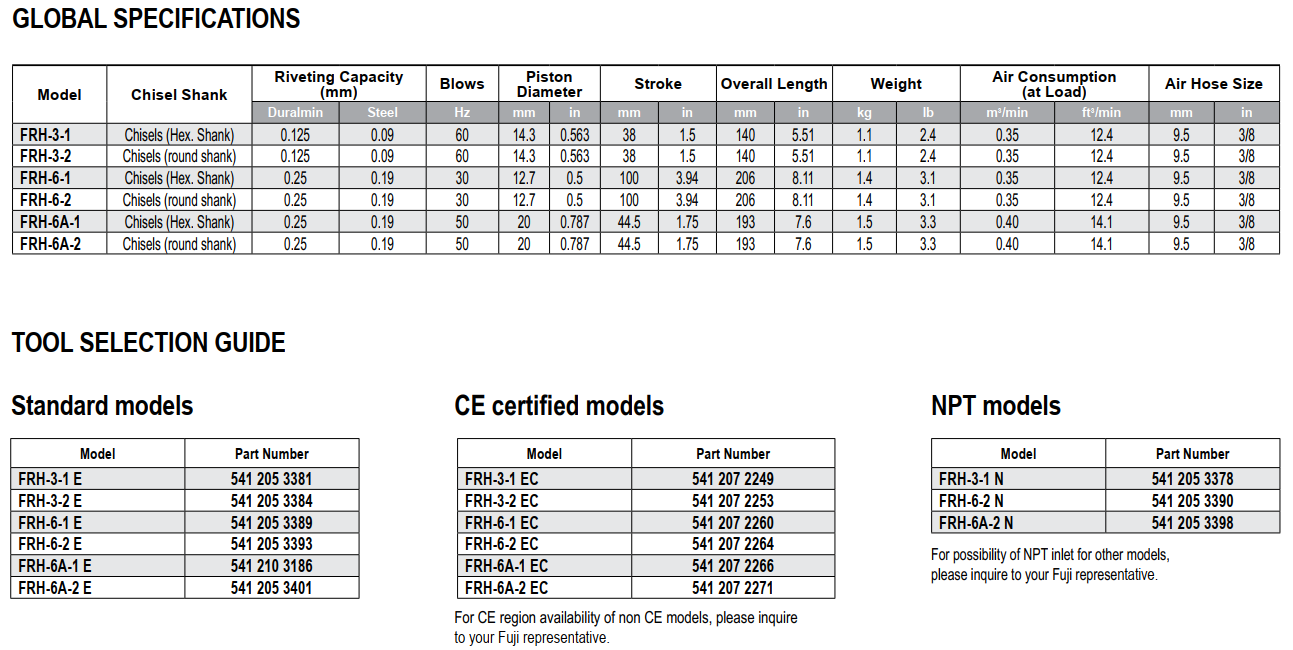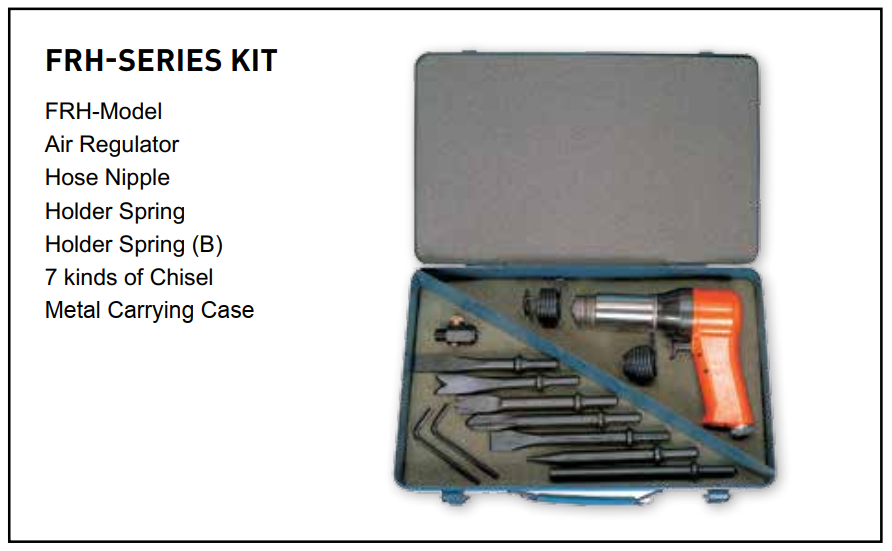 CHIPPING & CALKING HAMMERS
Fuji chipping and calking hammers are durable. They are excellent for concrete, stone, weld flux removal.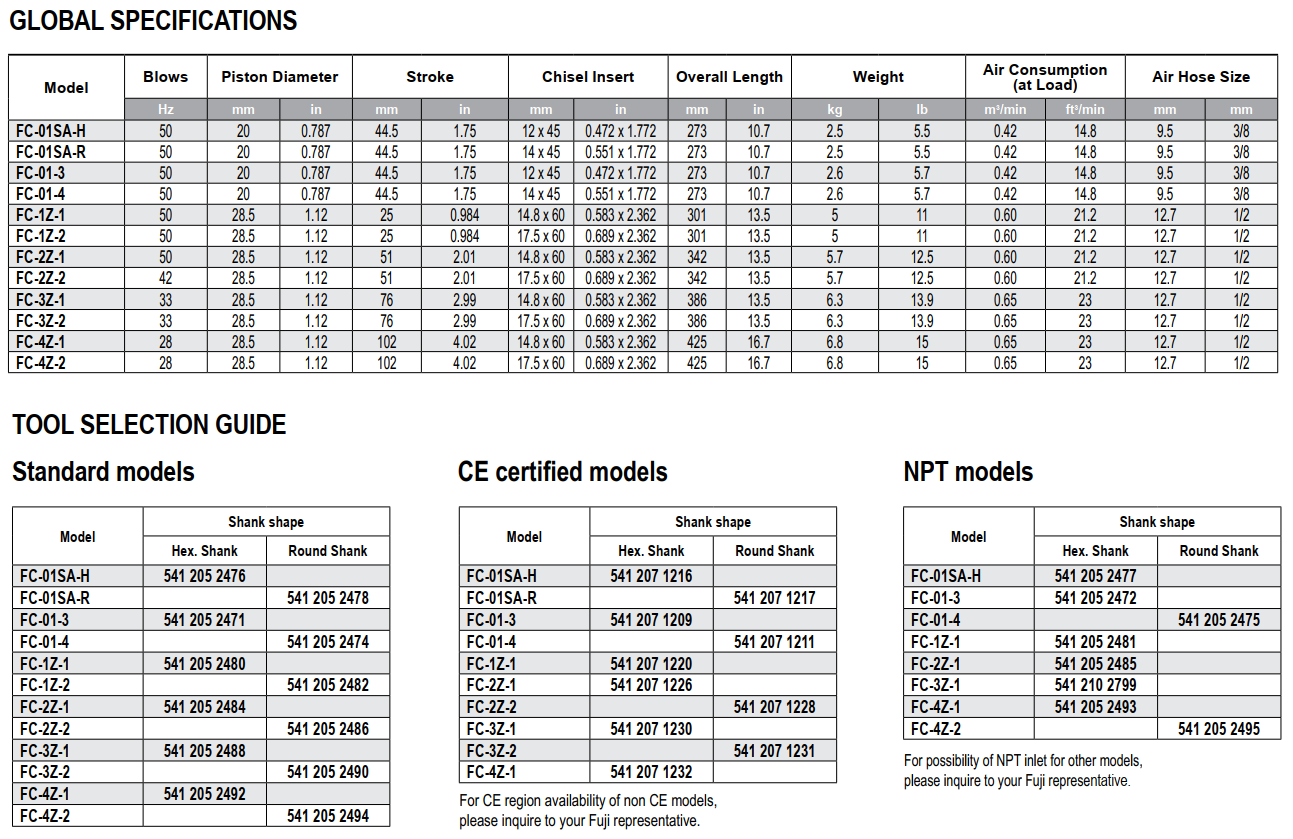 NEEDLE SCALERS
Fuji needle scalers are useful for removing weld flux, sand from castings, scales from forgings, rust, paint, scales from ship hulls and finishing rough surfaces of rock or concrete. Fuji needle scalers feature a unique valve less design and work well on uneven or irregular surfaces.







SCALING HAMMERS


These tools have proven to be very efficient in cleaning heavily oxidized surfaces which occur on ships' hulls, bridges and storage tanks.





SAND RAMMERS
Fuji sand rammers are powerful but light with a stroke range from 50mm to 127mm. Fuji sand rammers are excellent for ramming sand for casting in any ferrous or non-ferrous foundry. Non-rotary type rammers are available for use with irregular shaped butts.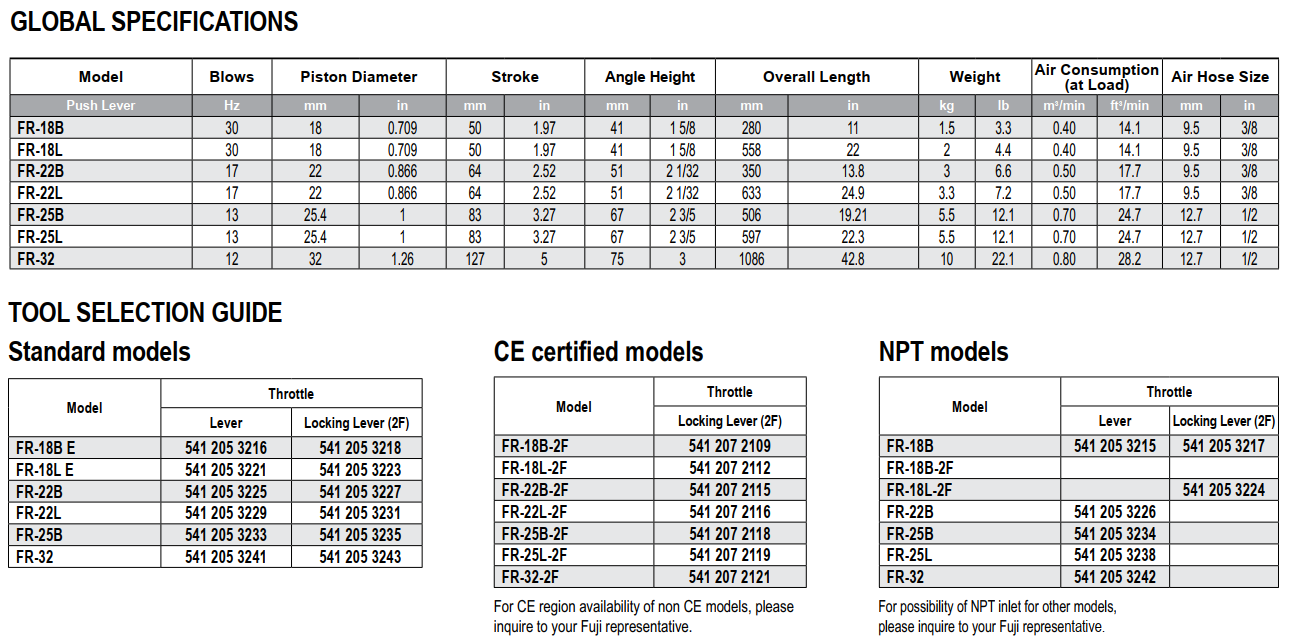 ACCESSORIES