TAPPERS FEATURES

REVERSING

A. Twin lever type-one lever for forward rotation
(with throttle actuation) and one lever for reverse rotation (with throttle actuation).
B. See-saw type lever for throttle actuation and reversing.
C. Push/Pull type-forward rotation when the tool is pushed
into the work-piece, reverse rotation when the tool is pulled away from the work-piece.





REAR EXHAUST WITH BUILT-IN MUFFLER

The noise level is minimised via the muffler built into the exhaust cover.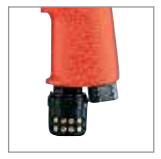 TWO-STAGE THROTTLING
This mechanism allows a "slow start" to ensure tap is correctly aligned prior to actuating "full speed".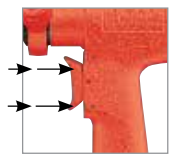 UNIVERSAL TAPPING CHUCK
The universal tapping chuck provides optimal grip of the tap during the tapping operation.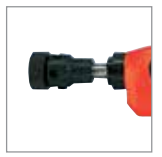 DRILL CHUCKS
A drill chuck can also be used for tapping where appropriate.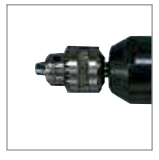 AIR REGULATOR
A 4 click stop regulator is built in and the operator can regu-late air supply for torque adjustment.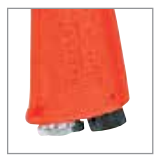 DEAD HANDLE
The dead handle is used to reduce the effect of "snatching" when tapping a through hole. It is also used when tapping "high torque" threads.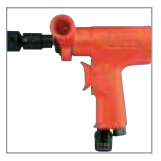 REAR EXHAUST WITH AIR EXHAUST HOSE
Connecting an air exhaust hose, provides improved operator comfort by directing the exhaust air away and reducing the noise level.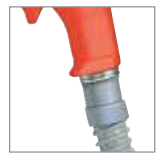 TAPPERS


Easy to use throttle and reversing trigger combined with a universal tapping chuck provide a smooth tapping operation. Fuji Tappers are available in tapping capacities from 6mm to 13mm.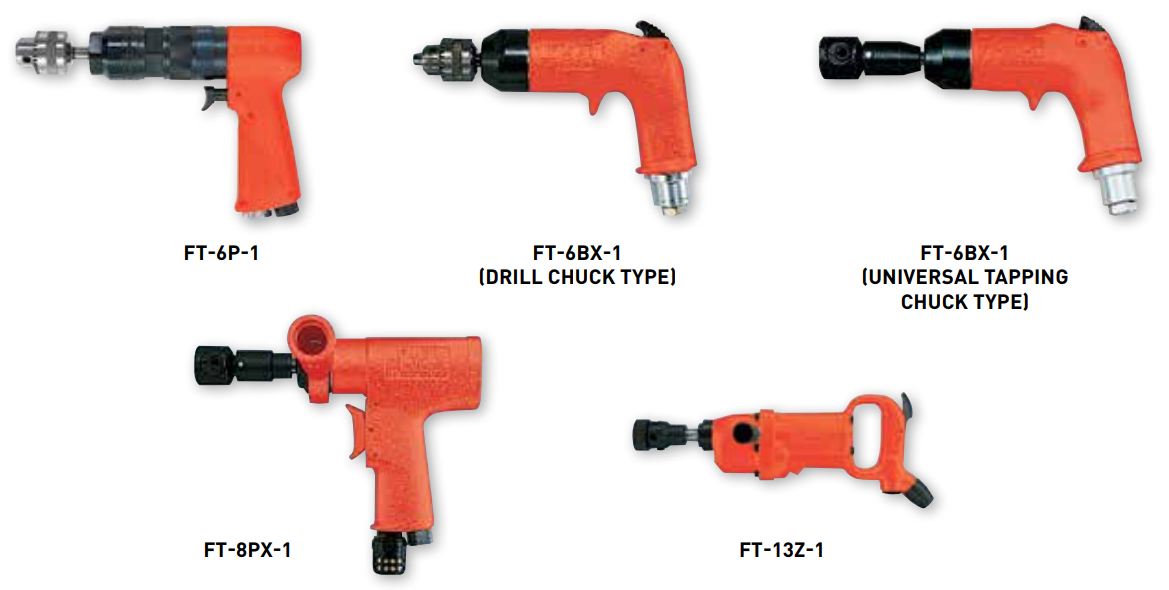 ACCESSORIES